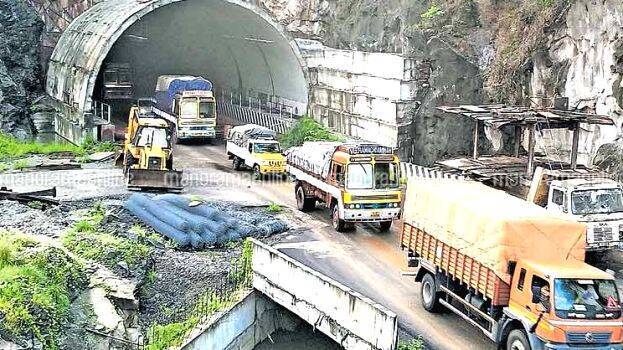 KOCHI: The National Highways Authority (NHAI) on Tuesday told the high court that the increase in accidents in Kuthiran was not due to construction activities but due to careless driving by drivers. The NHAI said that accidents caused by drunk driving at night have increased here.
The National Highways Authority said this when the court was considering the petitions filed by Chief Whip K Rajan and Thrissur native Shaji J Kodankandath seeking urgent opening of one of the tunnels to ease traffic congestion. Chief Whip's attorney said accidents have increased since the construction of the tunnel began and that 119 people have died in accidents over the past 11 years.
However, NHAI said that stricter inspections are required to control accidents. Its lawyer said the NHAI cannot do anything regarding this.
The construction company Thrissur Expressway explained that the construction of a tunnel is almost complete and it can be handed over to the National Highways Authority on March 31. The National Highways Authority confirmed that the tunnel could only be opened after conducting some inspections. The single bench adjourned the hearing till April 8 for its report.
From 2009 - 2020
Accidents: 652
Deaths: 119
Injured: 752