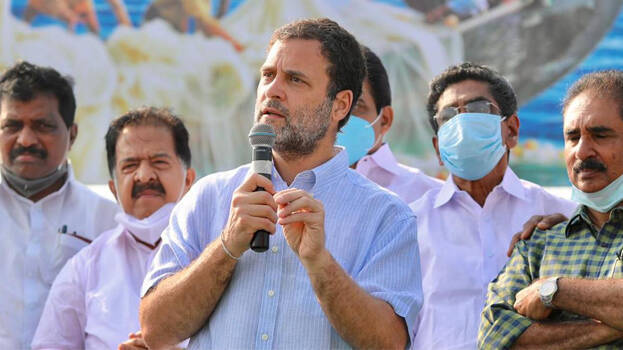 KOCHI: Congress leader Rahul Gandhi on Monday lashed out at the state government over the EMCC deal. Rahul said that the government had secretly signed an agreement with the American company. He was speaking at the election meeting in Vypin.
"The government kept the deal a secret as it did not have the courage to face the fisherfolks. It is now rejecting this just like how a thief denies theft charge against him after getting caught red-handed," Rahul Gandhi said.
"The youngsters in Kerala are disappointed. Only those belonging to Left organisations are getting jobs in the state. The Congress has prepared a candidate list which gives importance to youngsters as well as experienced leaders. If the members of this list succeed and reach the assembly, various problems in Kerala can be solved." he added.