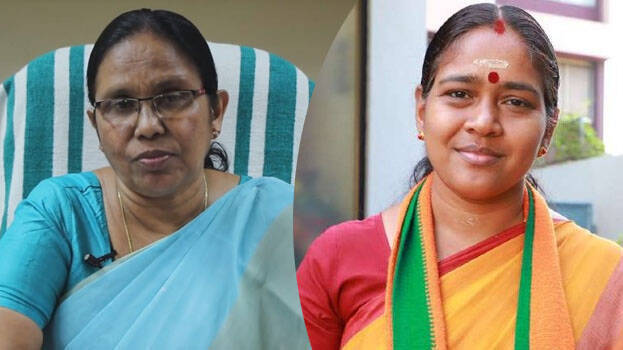 THIRUVANANTHAPURAM: Health minister K K Shylaja has criticized BJP leader Shobha Surendran. Shylaja has said that Shobha Surendran's 'Poothana' jibe on devaswom minister Kadakampally Surendran was made as her party has nothing to speak against the government. She also added that the people will never accept such things and BJP is cheating the people on the Sabarimala issue.
The minister further said that the government has never turned against the believers on the Sabarimala issue and has only tried to implement the Supreme Court verdict. The minister was speaking in an interview given to a private news channel.
Shobha Surendran has earlier equated Kadakampally Surendran to the 'demonic Poothana' whose sole intention was to inconvenience the Ayyappa devotees. She also said that the believers in Kazhakootam will become Lord Krishnas and Kadakampally's apology is only a poll strategy to woo the votes of the devotees.