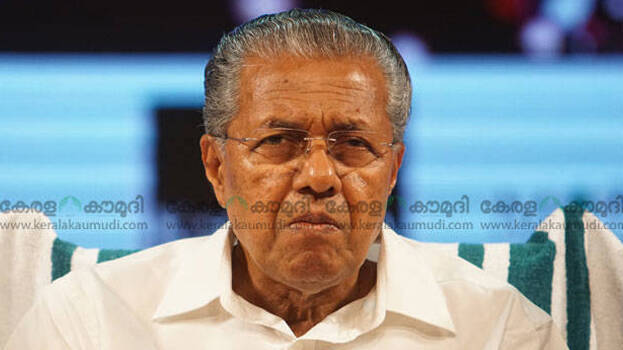 THIRUVANANTHAPURAM: Chief Minister Pinarayi Vijayan has lashed out at opposition and probe agencies. He also alleged that the opposition is trying to block the developmental and welfare activities of the government. "Their malicious attempts are providing ample opportunities for BJP to disrupt governance in the state," the chief minister said. He also lashed out at the income tax raids in KIIFB's offices in the state.
"The state government has only taken the stand that the state's development should not be halted due to the unavailability of funds. The government has only modernized KIIFB to find new income sources. The government was able to implement numerous development projects in the state with the funds collected via KIIFB. The opposition is now trying to destroy this financial institution which has strengthened the development process in our state. The central probe agencies came to the state via the doors opened by the opposition. Last day, the income tax officials continued in KIIFB's office till midnight. Why did they behave to KIIFB's officials like enemies? Central probe agencies are encroaching upon the powers of the state government. They are resorting to extraordinary measures," the chief minister said.
He also alleged that the opposition is trying to block the distribution of welfare pensions and food kits. "The opposition, BJP and central probe agencies do not want anything to happen in the state, which benefits the people. We have seen the fake campaign of BJP which gave the paternity of the food kits to the Centre. The opposition is trying to block the food kit and other welfare activities. The opposition leader has complained before the poll panel to direct the state government to stop the distribution of food kits to school children. By blocking the government's welfare programmes, the opposition hopes that they can enhance the gap between people and the government," he added.