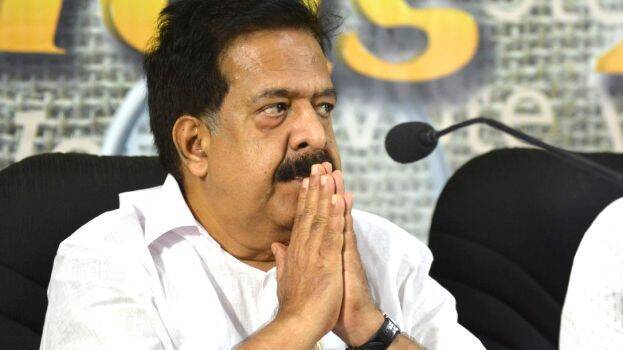 Attempts are there to make Chennithala a laughing stock from many quarters. If we look into to interferences made by Cheninithala in various issues linked to the chief minister, we will not find any other opposition leader who has made as much fact-based and creative interferences.
Even the high court has accepted his fact-based allegation over double voting. It has ordered the Election Commission to ensure that there is not even a single bogus voting in the upcoming election.
In this modern age of technological advancement, one is not able to get two Aadhaar cards as the software for making the card doesn't allow it. The same software should be used in making Voter ID. But no political party is ready to vouch for it as all of them are part of the double voting phenomenon.
Ramesh Chennithala came out with the allegation only after a detailed study on bogus voting in Kerala. In the petition, Chennithala had alleged that there are 3.24 lakh double voters and1.09 lakh bogus votes. Now if the bogus voting issue gets sorted out following the high court's interference, it would certainly be Chennithala's victory.
He made the allegation in connection with the Sprinkler deal as well. At that time, not even that word was heard in Kerala but the health information of the people in Kerala went directly to the company's server in the US. It was a big revelation. The details of one and a half lakh people had already been handed over to the company.
In the end, the government had to cancel the contract due to the court's order.
The accusation over deep sea fishing was first raised by the Leader of the Opposition.
Illegal selling of sand deposited in Pampa in the after math of floods in 2018, Distillery Brewery Contact, Relative Controversy, Mark Controversy , PSC exam cheating, floods Fund fraud, back door appointment are some of the other scams exposed by Chennithala. It is not time to forget all that.
If anyone tries to strain his relationship with those in power, the latter will make an attempt to make the former a butt of laughter or ridicule, if they can do nothing else against him.
.
However, from the part of the government, it also didn't try to cling on to its mistakes and went on a timely cancellation of anomalous projects or contracts.
Those who are now blaming Chennithala's stand on government's food kit should not forget the good things he had done in exposing many an anomaly.
In democracy, the creative Opposition has a big role.
It is the duty of the Opposition to keep the ruling party from slipping into dictatorship and autocracy. Wherever the Opposition has been silent, governments have a history of indiscriminate arbitrary action. That vigilance of the Opposition should not be politicised.