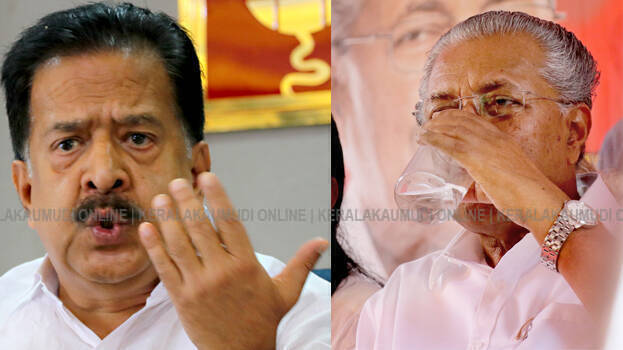 THODUPUZHA: Opposition leader Ramesh Chennithala reiterated corruption in KSEB-Adani deal. He clarified that the government entered into two agreements with Adani and released the letter of award for the contract. The chief minister had the other day challenged opposition leader to release the document if KSEB has made an agreement with Adani. Chennithala said an agreement to purchase power from Adani in four phases was made and the power regulatory commission had written to the government before giving the letter of award.
The agreement to buy power from Adani was signed in four phases from April 1 to 15, April 16 to 30, May 1 to 15 and May 16 to 31, 2021. The short-term deal with Adani was not signed as the election code of conduct prevails. Instead, the agreement was made by awarding an equivalent letter of award. The regulatory commission said Kerala has been a power surplus state for the last five years. If so, why buying electricity from Adani for Rs 3.04? When you get power for a lower price, why buying for a higher price, asked Chennithala.
The first agreement to buy wind power from Adani for 25 years at a high price and the present agreement to buy power at a high price for a short period of time show Pinarayi government's love for Adani. Adani is the bridge between Modi and Pinarayi and this relationship of the trio is delaying the procedures in the Lavalin case against the chief minister. The Lavalin case was postponed 28 times due to this relationship, he alleged.
Chennithala said that when he produces the proofs for the allegations levelled, the chief minister hides from everything. We saw this in the agreement between the government and EMCC and in the Sprinklr deal. Chennithala criticised Finance Minister Dr Thomas Isaac saying the latter created a miracle of borrowing Rs 4000 crore and keeping a balance of Rs 5000 crore.