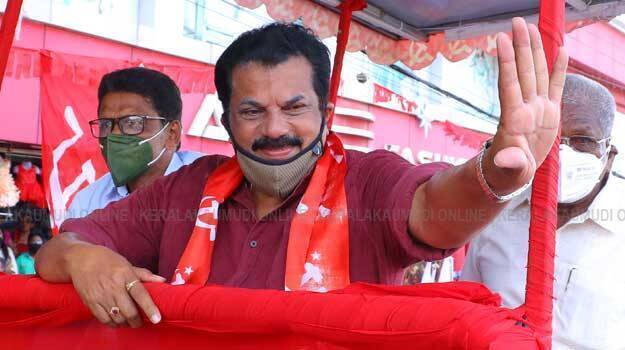 Star constituencies are natural in all elections. Mukesh's presence makes Kollam a star constituency. Talking to Kerala Kaumudi Online, Mukesh said none of the superstars will campaign for him.
Kollam is excited and that is not because of me alone. The people are satisfied with the LDF's five-year rule. You don't have to come here, think that you have won, many say like that, the actor said.
There are no other allegations to be made other than not being seen in the constituency? There is no such thing as corruption, harassment or black racketeering. How can he be seen in the constituency when he is busy in films and TV? They still say the same thing. Let me ask them one thing. Development activities worth 1330 crore were done in Kollam. It is totally baseless to say such an MLA is not seen in the constituency. The MLA should visit where needed and his job is not to go to unnecessary places and wave hands, he said.
The actor said that he was equally busy in the field of acting and public works in the last five years. Not even once I thought of avoiding any one. I used to act in 40 films a year but had to cut it short to ten. I had to cancel many shows. This is the land of the illiterate saying that a toddy tapper's son need to do tapping. Their question is why is he becoming the chief minister, he could have done tapping. If he has the ability, let him do that.


Many say that that I live with a golden spoon. Will they be able to brave the scorching heat which I have experienced? The HMI lights will also be flashed along with that. I had been acting like that for 40 years. All these are simple things, he said.
I am not thinking about the ministership. I never thought I would be CPM's candidate. I agreed when I got such an offer. When the party asks me to contest after five years later, there is nothing more than that, he said.
Superstars Mohanlal and Mammootty will never come. Asif Ali and Innocent Chettan called and came for my campaigning. I will never call anybody and ask them to send a video for my win, he said.