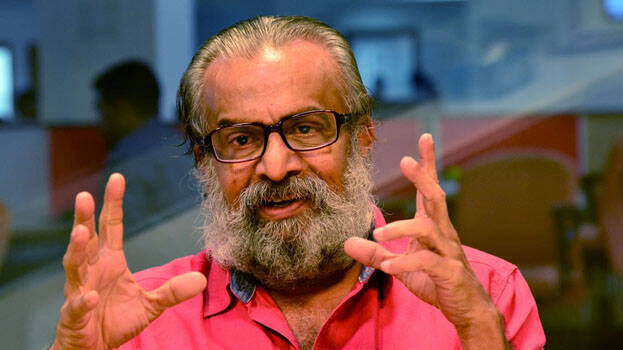 KOTTAYAM: Actor and scenarist P Balachandran died Monday early morning. He was 70. He died at his residence in Vaikkom. He was under treatment for the last eight months. He will be cremated at the premises of his house at 3 pm this evening.
He had scripted for films like Ulladakkom, Pavithram, Agnidevan, Punaradhivasam, Kammatti Paadam and Edakkad Battalion. He had acted in more than fifty films like Charlie, Kammatti Paadam, Nadan, Annayum Rasulum, Beautiful, Athiran etc. His last film was 'One' with Mammootty in the lead role.
He had scripted plays like Makudi, Paavam Usman, Mayaseethangam, Nadakolsavam etc. He directed plays like Ekaki, Lago, Theatre Therapy, Oru Madhyavenal Pranayaravu and Good Woman of Setswan. He had received Kerala Sahithya Akademi Award. He was a teacher in MG School of Letters and School of Drama.
He was born to Padmanabha Pillai and Saraswati Bhai on February 2 in 1952 at Sasthamkotta. He is survived by his wife Sreelatha and the couple have two daughters Sreekanth and Parvathy.