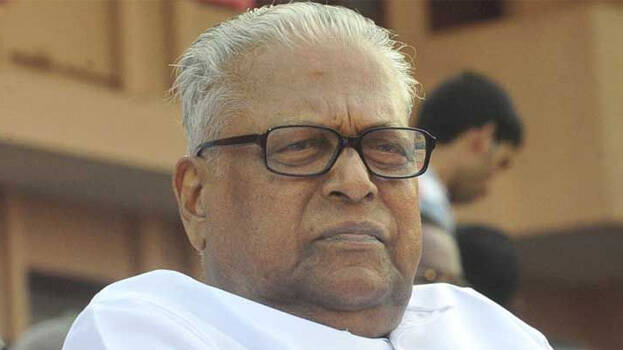 THIRUVANANTHAPURAM: As Kerala goes to the polls today, veteran leader VS Achuthanandan and his wife Vasumathi are in a dilemma of not being able to vote. The two waited until the last minute for postal vote, but the wish was not fulfilled. The Election Commission has announced that postal voting will not be allowed legally.
VS and Vasumathi are unable to go to the polls and go to the polls as per the Covid norms as they are over 80. Both have their votes in Punnapra. VS and his wife had filed an application with the Ambalapuzha returning officer months ago seeking permission to conduct postal voting in their residence in Thiruvananthapuram. When he saw that there was no result, he applied to the office of the Election Commission in Thiruvananthapuram. He was served a notice that ballot voting could not be allowed outside the constituency.
VS could not vote in the last local body elections as it was Covid period.
This is the first assembly election in which VS is not casting his vote except for his time in jail. There are no elections where Vasumathi did not vote. Son Arun Kumar, wife Rajani and son Arjun will go to the polls in Punnapra this morning.