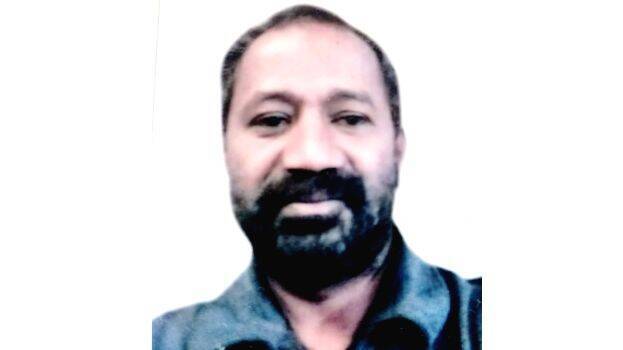 OYUR: A middle-aged man was called home by his relatives and was hacked to death after giving alcohol and buried as revenge over money dispute. Mohammad Hashim (53) of Palli Vadakkathil in Attoorkkonam has been identified as the deceased.
Pooyappally police arrested Hashim's father's nephew Sharafuddin (54) of Atturkonam Sultan House and Nizam (47) of Kadakkal Charuvila Puthenveettil house in Pattazhi's Thamarakudi.
The murder surfaced after the police conducted an investigation on a petition lodged by Hashim's wife that he is missing. Those having hostility to Hashimi were questioned but the police received no info. Sharafuddin was also questioned and released.
The incident came to light when police arrived at the house of Sharafuddin, after a police dog who had sniffed the place where Hashim was last seen reached there. Sharafuddin, who was not at home at the time, was arrested around 4 am yesterday. Nizam was also arrested from Pattazhi on the basis of information obtained during interrogation.
As per the police:
Hashim and Sharafuddin worked together in Riyadh. He had borrowed Rs 20,000 from Sharafuddin Hashim while the two were abroad. Sharafuddin, who returned home due to lockdown, did not return. When Hashim returned home on January 19 and demanded money, there two were engaged in several arguments. Sharafuddin, who later paid, kept the animosity in mind.
On March 31, Sharafuddin called Hashim and told him that he has local arrack and asked him to come to his home alone. Precisely planned, Sharafuddin sent his fourth wife to her house. Hashim arrived at night and got drunk with Sharafuddin and Nizam. Sharafuddin hacked Hashim to death with a machete at his home. With the help of the Nizam, the body was wrapped in a plastic cover and buried in the dung pit behind the cowshed.
Pooyapalli police and a team of Kollam Special Tehsildar Vipin, Scientific Officer Soja, fingerprint experts TG Sanon and R Varghese recovered the body yesterday afternoon. The head had a deep cut and was almost decapitated. The body was shifted to Thiruvananthapuram Medical College Hospital for postmortem.
Hashim's wife: Shamila. Children: Muhammad Ashiq, Asiya, Amina.