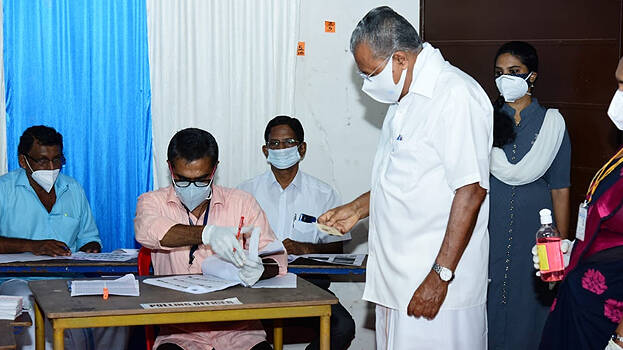 Chief Minister Pinarayi Vijayan on Tuesday thanked the people who exercised their right to vote and participated in the democratic process. In his social media post, the CM greeted all those who upheld a high sense of democracy and thanked the people of Kerala for taking part in the historic election to the legislative assembly.
'Kerala is a country that embodies the essence of democracy in a way that enables it to make sense. It was an honor for all of us to be able to continue this in this election. I heartily greet all those who have upheld a high sense of democracy.
This election was a battle between democratic values ​​and communal-opportunist ideologies. This election was a clash between the integrity of Kerala, which overcame the crisis together, and the politics of division.
I would like to express my heartfelt gratitude to the vast majority of the believers of democracy in Kerala who have sided with the Left to preserve the secular democratic tradition of Kerala and to strengthen the popular model of development. I am sure our efforts will not be in vain. We will build a new Kerala where equality, brotherhood and prosperity are at play. We will move forward shoulder to shoulder,' he wrote.