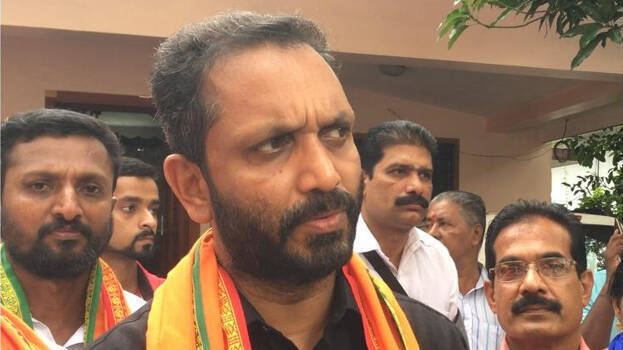 KASARGOD: It has been alleged that voters, who reached booth number 130 in Manjeshwar in the last hour of the polls, were not allowed to cast their votes. The BJP alleged that the presiding officer unilaterally stopped voting. Following the incident, NDA candidate K. Surendran reached the booth and protested.
It was alleged that polling started late at 9 am at this booth. Voters, who arrived after 6 pm., were not allowed to vote. BJP workers alleged that those who arrived after 6 pm were asked to return.
Surendran alleged that the Collector had asked to close the polling at 6 pm. He also said that many people could not cast their votes and that the police had harassed the voters. BJP workers led by Surendran protested in front of the booth.