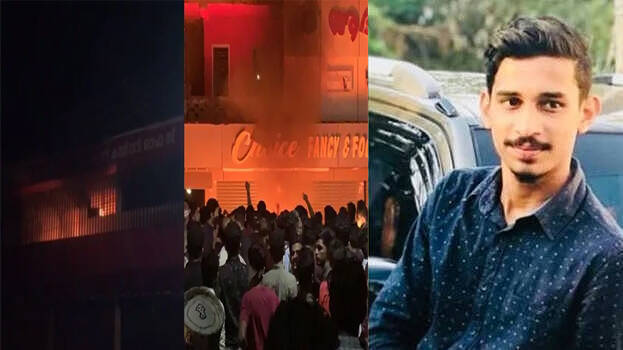 KANNUR: Violence erupted during the funeral procession carrying the body of Mansoor, a Muslim League activist killed in Koothuparamba. CPM offices were set on fire in Peringathur. The Peringathur Local Committee Office, Town Branch Committee Office and Achimukku Branch Committee Offices were destroyed by fire. The funeral procession passed in the presence of a large gathering.
According to a preliminary post-mortem report states that Mansoor was killed in a bomb blast. Mansoor's knee was broken in the bombing and there was serious injury below the left knee. As the injuries were serious, they could not be stitched up from the hospitals in Thalassery and Vadakara.
After hurling bomb, twenty-two-year-old Mansoor was hacked and killed in front of his father. Mansoor, who was injured in the clash that took place at 8 pm last night, died this morning. His brother Muhsin was also injured in the attack. Muhsin was a UDF agent at booth number 150 here.
During the polling yesterday afternoon, there was a clash between League-CPM activists in Mookilpeedika area. The assailants' target was Muhsin. Muhsin's brother Mansoor was also hacked during the attack. Mansoor was rushed to a private hospital in Thalassery and later to Kozhikode but succumbed to his injuries.