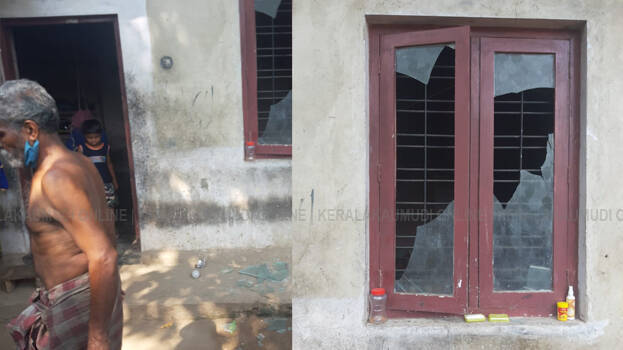 THIRUVANANTHAPURAM: A fight broke out between the CPM and the BJP activists at Perukavu in Malayinkeezh. Six including a BJP activist's wife sustained injuries. The incident happened at 10 pm last night.
Although a verbal dispute broke out after DYFI and CPM activists came in a bike on the previous day of elections on the ground used by the BJP and RSS activists as playing place, the leaders intervened and dispersed them. A tense situation was prevailing in the area after that.
A group of people barged into the house of BJP activist Ajith last night and beat him. When his wife Sreekala tried to prevent it, the group assaulted her and his mother Sreevidya. His father and another relative were also attacked. Though Sreekala and Sreevidya were taken to the government hospital in Malayinkeezh, they were later shifted to Thycaud hospital for detailed examination.
The miscreants fled the place when the locals came rushing to their house. Soon after that, a group of BJP and RSS activists came and vandalised the house of CPM Perukavu branch secretary Sudheer. They damaged the doors and windows of the house and then beat his mother Vishalakshi. Seriously injured Vishalakshi has been admitted at the government hospital in Malayinkeezh.