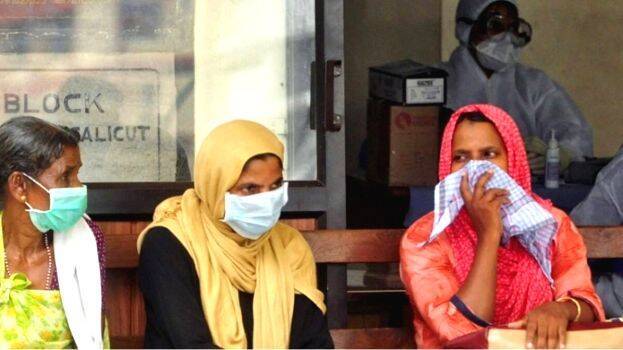 THIRUVANANTHAPURAM: The health department has tightened controls and vigilance in the wake of the rising Covid graph, which has been down for a month and a half. The warning is that the next three weeks will be crucial.
Meanwhile, Chief Minister Pinarayi Vijayan and former Chief Minister Oommen Chandy were confirmed with the virus. Those who were engaged in election activities and those who went to the polls should test for Covid if they have any symptoms like fever, cough, cold and sore throat.
Yesterday, 4353 people were confirmed with the disease. This is the first time since February 24 that the number of patients has crossed 4,000. Health experts say the increase after 42 days is a sign of a strong return of Covid.
There are plans to reopen monitoring centers under the control of local bodies and prepare more beds in hospitals. District collectors will immediately issue directions to local body secretaries.
Election that flouted Covid norms
The Department of Health expected an increase in the number of patients after the election as the restrictions were not followed at all. After 36 days, the number of patients on Tuesday crossed 3,000. 3502 cases were reported that day. On Wednesday, this was 3502. Yesterday it crossed 4000.
Quarantine compulsion
Chief Secretary VP Joy said the Covid protocol has not been changed and those coming to Kerala from other states should stay in quarantine for the first seven days if they stay here for more than seven days RTPCR test should be done on the eighth day.
Election commission office closed
The election commission office was closed five people in the office tested positive for Covid and ten people, including Chief Electoral Officer Tikaram Meena, were into quarantine. On Friday, Covid test will be done for those under quarantine.
CM and Oommen Chandy hospitalized
Chief Minister Pinarayi Vijayan, who was at his residence in Kannur, sought treatment at Kozhikode Medical College. Oommen Chandy, who was under observation at his home in Thiruvananthapuram, sought treatment at a private hospital late at night.
The CM has no symptoms. Oommen Chandy tested for the virus after feeling ill. Chief Minister's daughter Veena tested positive for Covid on the election day. The first dose of Covid vaccine was received by Chief Minister a month ago. The health department has directed those who came in contact with the Chief Minister and Oommen Chandy in the last few days to go under quarantine.