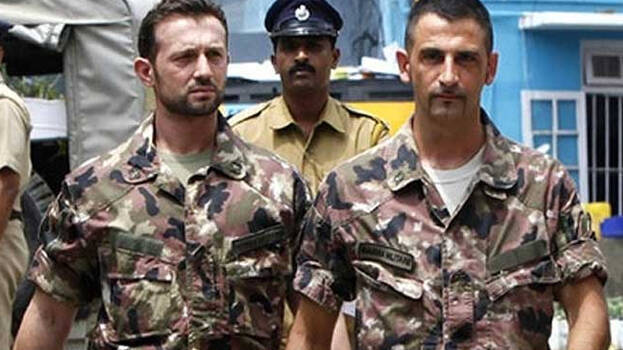 NEW DELHI: The relatives have agreed to accept the compensation as part of ending the proceedings against the marines aboard the Italian ship Enrica Lexie in the case of shooting to death two fishermen from Neendakara nine years ago. Kerala informed this to the Supreme Court.
The family members of the two fishermen--Jalastine and Ajesh Pinky shot dead by the Italian marines, will get a compensation of Rs four crore each and St Antony's boat owner Freddy will get Rs two crore. The Supreme Court will consider today centre's plea seeking closure of the proceedings in the case.
The Centre filed a plea in the Supreme Court seeking to close the proceedings against the marines of the Italian ship. The centre's plea said the families of the dead fishermen had been given the compensation as ordered by the International Court of Justice and that the proceedings in the case should close as it is a diplomatic issue between the two countries. Solicitor General Tushar Mehta, who appeared for the centre, informed this to the three-member bench headed by Chief Justice S A Bobde. The case will be considered again today.
In a letter to union foreign secretary, the state additional chief secretary informed that the families of the fishermen and the boat owner had agreed to accept the compensation paid by Italy. The family members had earlier received compensation of Rs 2.17 crore. In addition to this, Rs 10 crore is given now.
The Kerala Police had instituted a case against the marines Massimiliano Latorre and Salvatore Girone, who were posted on Enrica Lexie, charging them with shooting and killing two Indian fishermen on board their fishing vessel St Antony. The marines had apparently mistaken the fishermen for pirates.