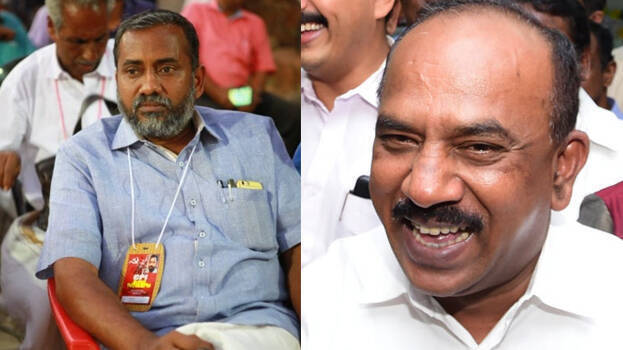 ALAPPUZHA: The CPI Friday ousted Minister Thilothaman's additional private secretary following the allegation of trying to defeat P Prasad, the LDF candidate in Cherthala. The ousted has been identified as P Pradyoth, in charge of Karuva booth secretary in Cherthala. Action was taken against him for not involving in election activities. It has been judged that he failed to campaign following his dissatisfaction for not fielding Thilothaman as the candidate.
There was local opposition in the CPI from the beginning of the election for not fielding Thilothaman. When P Prasad was announced candidate in Cherthala, party's many committees were not active. This slowed down CPI's election activities in the constituency. The matter was discussed in detail in the post-election assessment and then action was taken against Pradyoth.
Action was taken against him in the meet attended by the minister. He was expelled from the primary membership for six months. Action will be taken against many in the coming days.