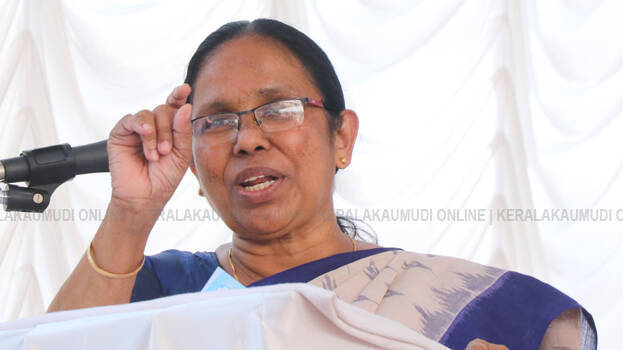 KOZHIKODE: Massive surge in Covid cases has prompted the state government to increase facilities in hospitals, said Health Minister K K Shailaja. She was talking to the media after holding talks with experts on the health condition of the chief minister undergoing treatment for Covid-19. The government had requested everyone to wear masks and maintain social distancing during election time. People wore masks but did not follow social distancing during election meetings.
'As the virus spreads very fast, there is no other way to control the disease except by breaking the chain. With the elections over, the government has decided to tighten its grip in defending Covid,' she said.
The government has decided to strengthen the facilities as more Covid patients are likely to come to hospitals in the state. Only those with severe C-category illnesses were treated at the medical college. More above 60 years of age were admitted in hospitals. However, a small segment of young people is suffering from the disease, she said.
The government will increase facilities in all hospitals. The government will provide full financial assistance to the hospitals, the minister said. Those with minor symptoms coming under Category A are currently in home isolation. This is allowed only for those having a separate room and a bathroom in the house. If they contract new symptoms then will be shifted to the hospital. Those with no facilities at home will be brought to the fast line treatment centres, she said. The minister said new first-line treatment centres would be started if the number of patients are rising.