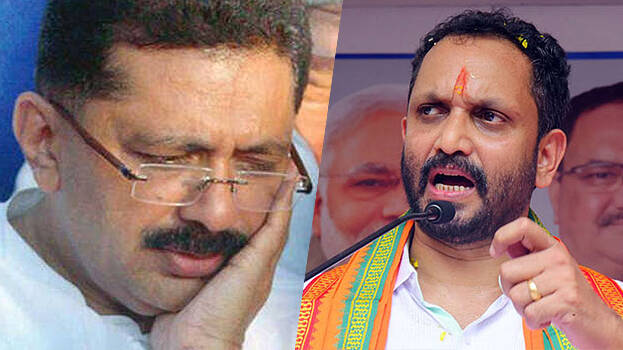 THIRUVANANTHAPURAM: BJP state president K Surendran has said that the Lokayukta's finding that Minister KT Jaleel was guilty of nepotism is serious. "The minister violated his oath. Jaleel should be removed from the cabinet immediately", Surendran said.
Surendran said in a statement that jail is sure for ministers in the Pinarayi government. "The Chief Minister should apologize to the people as it is clear that Jaleel appointed his cousin Adeeb as the General Manager of the Minority Corporation illegally", he added.
Surendran said that more government corruptions will come out in the coming days.
A Lokayukta division bench has ruled that Jaleel had violated his oath of office by appointing his cousin Adeeb to the Minority Development Finance Corporation. According to the Lokayukta report, it was an abuse of power and he is unfit to continue in office due to nepotism.
But Jaleel has taken a stand against the Lokayukta verdict. He said the Lokayukta had now passed such a verdict in a case rejected by the High Court and former Kerala Governor and former Chief Justice of the Supreme Court P Sathasivam. Jaleel said he would take further action in this regard after consulting legal experts after receiving the full verdict.