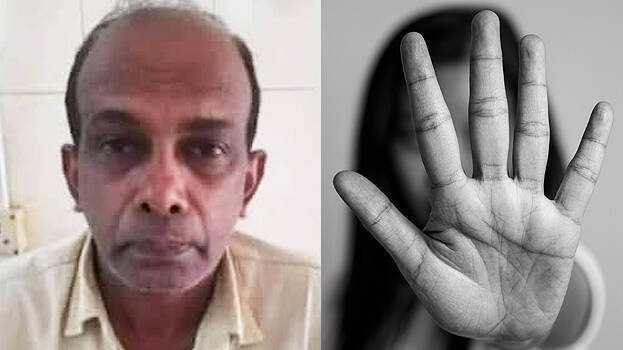 PALA: A 61-year-old man was arrested on a charge of attempted murder after he attacked a 26-year-old woman. The incident took place on Wednesday at Velliyepally in the Kottayam district. The arrested has been identified as Pala native Santhosh (61) aka 'Ammavan' Santhosh. He was arrested for attacking Velliyepally native Tintu Maria John. The woman used to regularly travel in Santhosh's autorickshaw.
According to police, Tintu was already acquainted with Santhosh, who has retired as a KSRTC driver. She used to visit the pilgrimage centres regularly in Santosh's autorickshaw. The two developed a relationship n the last year following which the woman continuously expressed her wish to live with Santhosh.
When he could not bear the woman's compulsion, Santosh, who has a wife and two daughters, decided to get rid of her by killing her. On March sixth, the young woman went and Santhosh went to Arthunkal and returned to Velliyepally in the evening. Santhosh told her that they could go somewhere the next morning to live together as per her wish.
At around 4.30 am on March seventh, Santosh waited in his cousin's Santro car 100 meters away from the woman's house. He also had an iron rod in his hand to kill the girl. When the woman approached him, Santosh attacked her with an iron rod in his hand. Though the woman tried to run away from him, he followed her and hit her head several times. He then thought that she was dead and fled the scene. After handing over the car to a workshop in Pala, he threw the woman's phone from the Pala bridge to the Meenachil river to destroy the evidence.
During this time, the injured woman was rushed to the Medical College Hospital by the locals. The police later arrested Santhosh after receiving information that he was behind the attack.
Police arrested the accused within 12 hours of the incident. He was arrested from his house in Kadapattur by around 5 pm. Police have recovered the woman's mobile phone and the iron rod used in the attack.