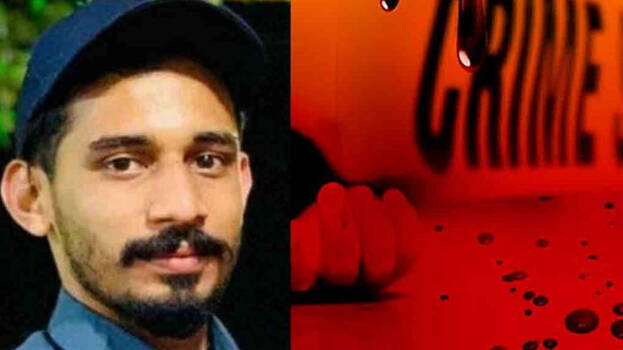 KANNUR: Police has arrested one more person in connection with the murder of Muslim League activist Mansoor at Panoor in Kannur. The arrested person is suspected to be the chief kingpin in the case. Most of the accused in the case are either CPM leaders and workers. The eighth accused Shasi is the CPM branch secretary of Kochiangadi. The tenth accused Jabir is CPM local committee member. The fifth accused Suhail is the regional treasurer of DYFI's Panoor region.
The first accused in the case was Shinos who was arrested earlier. The second accused Ratheesh Koolath was found dead as he committed suicide. His deadbody will be transferred from Kalikulambu to Kozhikode medical college on Saturday. On Friday evening, Ratheesh Koolath's body was found hanging from a tree in a deserted plot of land.
Meanwhile, the opposition has alleged that the investigation is not going on in an effective manner. It is alleged that attempts have been made to save those accused, who are CPM members. Opposition leader Ramesh Chennithala and Muslim League leader P K Kunhalikutty will take part in the protest meeting to be held at Pannoor, demanding the arrest of all accused in the case.
The police have not arrested, until now all the accused listed in the FIR. A special team formed under Talassery and Dharmadom inspectors are on the lookout for the accused. Police have also discovered that the accused has made the plan to attack Mansoor via WhatsApp.
Sources say that police have found crucial evidence from the phone of Shinos, an accused in the case, who is currently serving remand custody. The conspiracy in the case was revealed when the people held him and he was later taken to the police station.