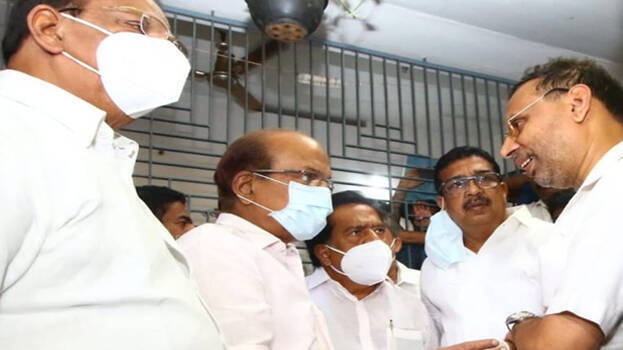 KANNUR: Opposition leader Ramesh Chennithala has alleged that a purported move is being made to sabotage the murder case of Muslim League worker Mansoor. He was speaking after visiting Mansoor's home along with PK Kunhalikutty, Saddiq Ali Shihab Thangal and K Sudhakaran.
"The move to launch crime branch investigation over the case is suspicious. The probe official has links with the party. UDF will never allow purported attempts to destroy evidence of the case," the opposition leader said.
"Neither UDF nor the family of the victim has faith in the investigation. Even the manner of giving the investigation charge to crime branch was unheard of. Why that innocent youth was killed? What has the Marxist party earned through this heinous task? We are unable to withstand the grief and tears of that father and his family. The purported attempts being made to protect the murderers of Mansoor will further enhance the pain of the people who loved him," Chennithala added.
P K Kunhalikutty also said that he will never recognise the crime branch probe. "The current probe panel has been constituted to destroy the case. But we will never allow that," he said.