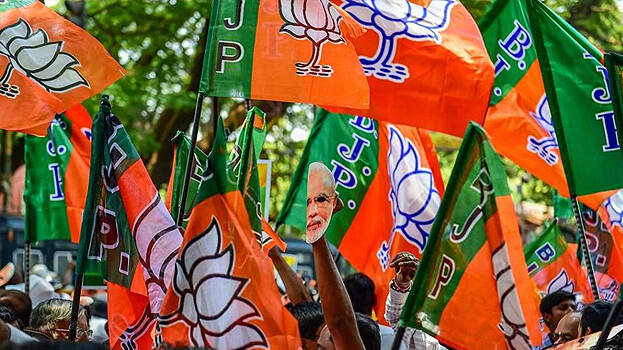 KOCHI: BJP leaders arrested in the incident where a Mahila Morcha district secretary was assaulted. BJP Kochi constituency president NA Sumesh and others were arrested. The Mahila Morcha leader was beaten up by a group of BJP workers on March 11 after she questioned some BJP workers for blocking the wall construction around a retired teacher's house.
The BJP constituency president had demanded Rs 2 lakh from the teacher to build a wall around her backyard. Then the BJP workers clashed. Lekha Naik, the district secretary of Mahila Morcha, was beaten up by activists who came to repel BJP workers after learning of her demand for a bribe.
Lekha Naik intervenes in the incident after learning about this from those who are in touch with the teacher. A verbal brawl erupted when the activists told Lekha, who had come to the spot to stop the party workers, that they should not interfere in the matter. But NA Sumesh has denied the allegation.
The party constituency president had said that the incident was fabricated and that he questioned the construction on the site where a stop memo was issued by village authorities and nothing else had happened. It was alleged that the party workers had threatened the teacher that they would be allowed to build the wall if they paid for it and that they are the party in power at the Centre.