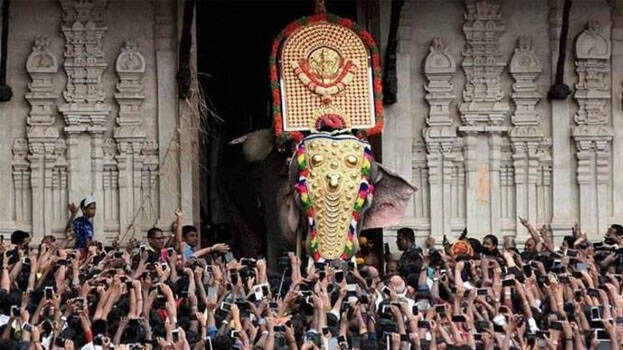 THRISSUR: In the wake of the rising number of covid cases, the health ministry has issued a warning on conducting this year's Thrissur pooram with massive participation of people. Thrissur DMO has asked the state government to reconsider the decision to conduct Thrissur Pooram.
"If the people who come to participate for the Pooram are not managed effectively then it might lead to a catastrophe. It might lead to an uncontrollable outbreak of the pandemic. The situation might lead to 10 per cent of deaths," the DMO said in a report.
The DMO has said that conducting the Pooram under this situation will throw water on the health ministry's efforts to contain the pandemic situation in the state for the last one year. The DMO also added that a report in this regard has been sent to the government and if anything untoward happens, then the health ministry will be responsible for it.
Meanwhile, the Paramekkavu Devaswom has said that the health ministry has revealed inflated statistics and it is part of purported attempts to destroy Thrissur Pooram. Devaswom has also said that it is ready to regulate the people.