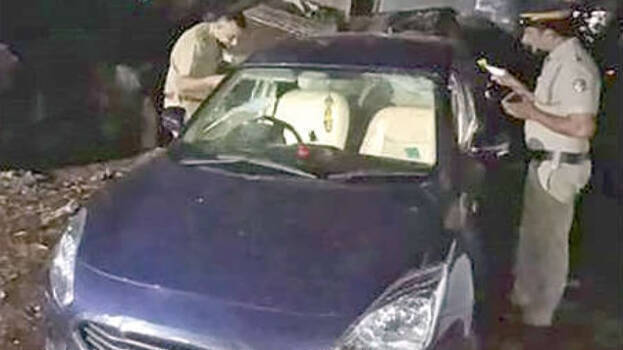 THIRUVANANTHAPURAM: Former driver of gold seller and Maharashtra native Sampath was arrested in connection with attacking him and stealing 100 kg of gold from him at Pallipuarm in Thiruvananthapuram. Sampath's former driver Gopan, is the chief conspirator in the case of attacking him and looting Rs 75 lakh from Sampath at Thakkala. The police are currently interrogating him.
On Friday night when Sampath, his brother Lakshmana and his driver was en route to Attingal from Neyyattinkara with 100 sovereigns of gold, two groups of men attacked the trio and stole the gold. The probe team says that there is parity in the testimony given by the two persons who accompanied the gold seller.
In the initial testimonies, both said that the plunderers kidnapped them and abandoned them at two different places. Both in the subsequent investigation, it was found that both of them were abandoned at Vavara temple near Pottencode. Police officials have also found that Lakshnama took an auto to reach Attingal and then went to his home in Neyyattinkara. Lakshmana, who hails from Maharashtra sells gold in Kerala and Tamilnadu. Police suspect that somebody who clearly knows about Lakshmana's trips might have passed the information to the quotation team.