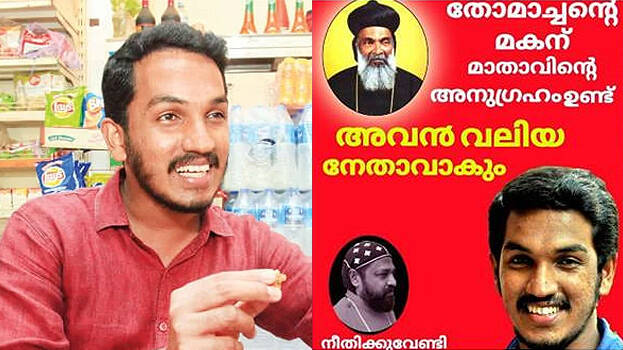 KOTTAYAM: The Election Commission has received a complaint that votes were sought for LDF candidate Jake C Thomas from Puthuppally using religious symbols. Posters with pictures of the candidate, along with pictures of the metropolitans of the Jacobite Church, and the vicar's voice messages seeking Jake's vote were widely circulated on social media. The Mannam Yuvajana Vedhi had lodged a complaint alleging that this was a violation of election rules.
In the voice message of the co-vicar of Manakkad church it was said that if Jake wins, a favorable law will be amended in the dispute. It is alleged that this is a violation of election rules. The fronts were of the view that the support of the Jacobite Church was likely to influence the election in Puthuppally. That is why the votes of the Jacobite believers are so valuable to all fronts. Jake is a member of Manakkad Church.
The Left faced the election with the confidence of having won six panchayats out of eight in Puthuppally in the local body elections. In many local elections in which the Jacobite Church stood against the UDF, the Left made unexpected gains. This had given confidence to the LDF in Puthuppally. In Puthuppally, Oommen Chandy, a former chief minister and senior Congress leader, was the UDF candidate.