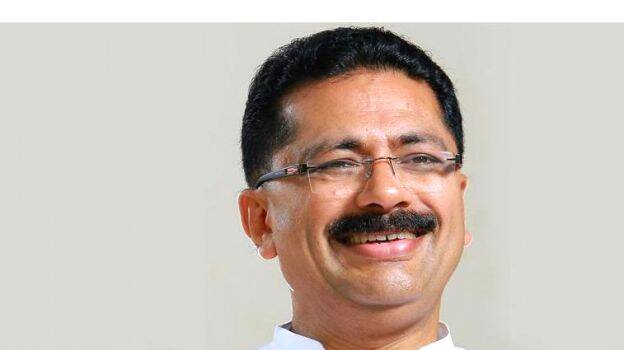 THIRUVANANTHAPURAM: Amidst the controversy in the appointment of Minister K T Jaleel's relative, documents clarifying that it was with the knowledge of the chief minister have been exposed. A document is out stating that the chief minister had also signed the order related to the appointment of Adeeb.
The chief minister signed the file on August 9, 2016. He signed the order to make changes in the eligibility criteria for the appointment. He was earlier invited for the interview to appoint general manager in the Minority Development Finance Corporation. Some had even attended that interview.
However, Jaleel's cousin Adeep had not attended the interview. Later new criteria were fixed for this post. Jaleel's letter to public administration secretary seeking a change in the qualification was publicized earlier. Soon after that reports came that the chief minister had also signed the file.
The educational qualification for the post of general manager in Minority Development Finance Corporation in the order of general administration on June 29 in 2013 was degree, MBA in marketing and specialisation in finance or CS/CA/ICWAI with three years' experience. The minister demanded to issue order changing it to degree and MBA in marketing and finance specialisation or HR/CS/CA/ICWAI/BTech with PGDBA and three years' experience. It has been alleged that this was for his relative.
The governor can intervene
According to the Kerala Lokayukta Act, a person found guilty in the Lokayukta's inquiry should resign from the post of 'public servant'. The Lokayukta or the Upalokayukta should make this announcement to the Governor and the Chief Minister. They must accept it and take action. If the Chief Minister does not take action or fails to inform the Governor within the stipulated time, the Governor may seek action.
To change eligibility
The recommendations of the concerned department should be examined by a committee of experts
The recommendation should be made on the basis of the report of the committee
It needs the permission of the Administrative Reforms and Legal Departments
If it is a post left for PSC, they should also be consulted
Conventional way
Following the Lokayukta verdict in 2011, AS Yadav in Uttar Pradesh and KK Ramachandran resigned from the ministry in Kerala in 2006.

Jaleel's path will not be smooth
The move by Minister Jaleel and the CPM is to challenge the Lokayukta verdict in the High Court. If the Left Front continues to rule, it will not be easy for Jaleel to become a minister again. Party Central Committee member EP Jayarajan had to resign from the ministry due to nepotism. It is alleged that the then Chief Minister, who did not support Jayarajan then, is now with Jaleel.
KT Jaleel has the right to file a writ petition in the High Court against the Lokayukta verdict.