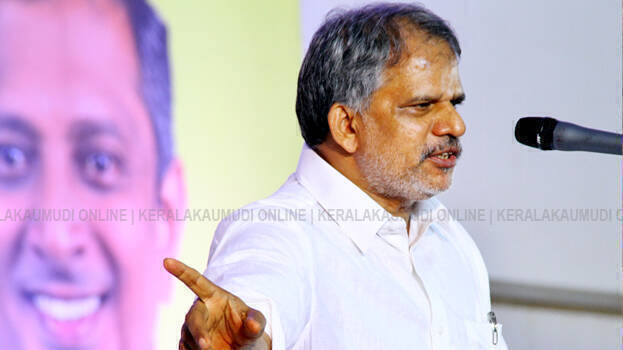 THIRUVANANTHAPURAM: CPM state secretary A Vijayaraghavan said the resignation of K T Jaleel was an approach that upheld morality in the nepotism controversy. 'His resignation is a good decision. The party welcomes this decision. K T Jaleel is a person who tried to uphold dignity in public life. His action in the wake of the Lok Ayukta verdict is welcoming. Neither Jaleel nor the party has admitted that he has committed wrong,' added Vijayaraghavan.
Vijayaraghavan said the UDF leaders had not resigned when such allegations were levelled against them. Oommen Chandy did not resign when his role was mentioned in the palmolein case. K Babu did not resign in the solar case. Chandy was carrying Babu's resignation in his pocket, criticised Vijayaraghavan.
Vijayaraghavan said the media need not fix the muharat of Jaleel's resignation. A wise decision was taken now after considering the legal matters on the Lok Ayukta verdict. In the Facebook post informing his resignation, Jaleel wrote about his experiences which he had faced.
The Lok Ayukta is a unit functioning legally. Lok Ayukta's order had imposed a time limit and so that was enough to decide on how to approach legal matters in the judgment according to that time, said Vijayaraghavan.