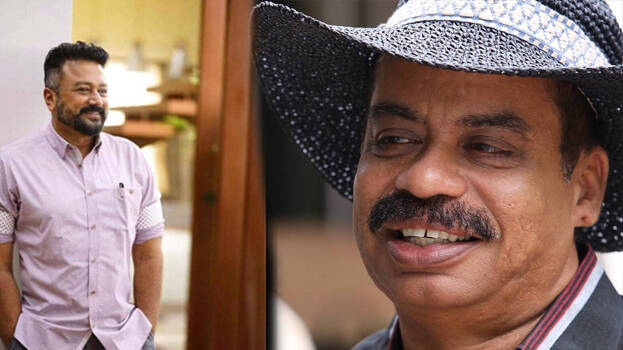 Jayaram is playing the lead role in the film directed by Sathyan Anthikad after long 11 years. Meera Jasmine plays heroine and is returning after a gap of five years. Sathyan Anthikad announced the news through a Facebook post. Jayaram described the film as the most precious 'Vishu Kaineettam' he has ever received.
Stories that are taken from life are always remembered when turned into films. Sathyan Anthikad said that he always wants and works for such stories, sharing the highlights of the new film.


'ചിന്താവിഷ്ടയായ ശ്യാമള'ക്ക് ലഭിച്ച രാമു കാര്യാട്ട് പുരസ്‌കാരം സ്വീകരിക്കാൻ തൃശ്ശൂർ റീജ്യണൽ തീയേറ്ററിലെത്തിയപ്പോൾ നിറഞ്ഞ...

Posted by Sathyan Anthikad on Tuesday, 13 April 2021
Devika Sanjay, Innocent, Sreenivasan and Siddique who acted in Njan Prakashan play important roles in this film. The script is that of Dr Iqbal Kuttippuram. S Kumar wields camera for the film. Central Productions who produced Oru Indian Pranayakatha is producing this film. Music is by Vishnu Vijay and lyrics by Hari Narayanan. The shooting will start by mid-July.