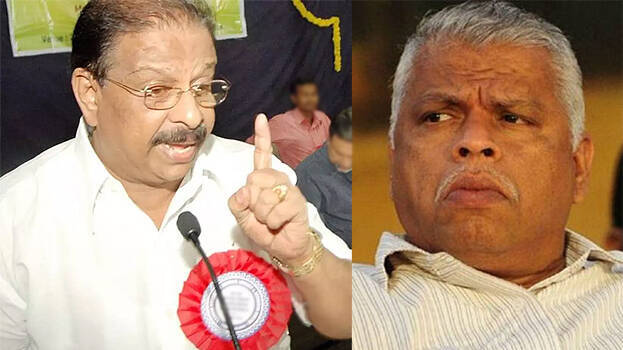 THIRUVANANTHAPURAM: Challenging Kannur CPM district secretary MV Jayarajan, Congress leader K Sudhakaran MP said that if there is an attempt to divert the Mansoor murder case, it will not happen and that they are right behind Jayarajan.
"The CPM will be forced to drop the knife. We are determined. The truth will be brought out".
"The tradition of killing the accused is not unique to the CPM. They had killed ten accused. The goons who were working for the party were hacked to death. The comrades are sacrificed when they see the evidence coming out of them. I don't if there is such a party in the world".
"Our party also has a mechanism to investigate. If you ask Sudhakaran where the evidence is from, Panur is an area with thousands of my party members", he said Sudhakaran added that Jayarajan could cross check his statement anywhere.
Jayarajan had yesterday alleged that the League was responsible for the suicide of Ratheesh, the accused in the Mansoor murder case. He committed suicide out of resentment at being unjustly charged in a murder case. He had said that Ratheesh had been beaten by league activists before his death. Ratheesh's mother had also come forward with the same allegation. Ratheesh is the second accused in the case.