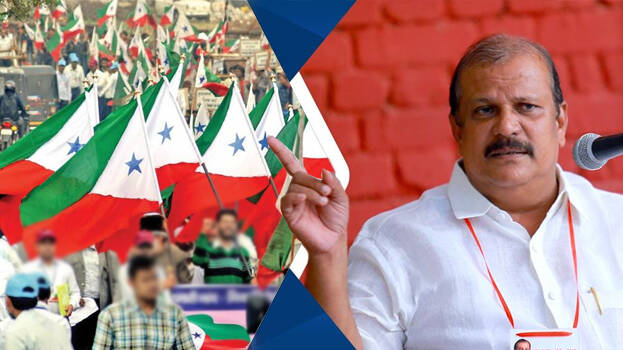 THIRUVANANTHAPURAM: Poonjar MLA PC George has defended his statement that India should be declared a Hindu nation. In a Facebook post, he said that his statement was not a mistake. "All secular parties seeking peace in this country must unite to oppose the jihadist-led efforts to transform India into an Islamic state by creating anarchy on its soil. It would be good if the Maoists and jihadists who criticize me understand the meaning of the word Hindustan," he wrote on Facebook.
"It is an insult to secular India itself that less than 20 percent of jihadists mislead and intimidate the remaining 80 percent of the innocent community through their fascist methods and create communal unification. The agenda of the jihadi organizations behind it is deliberately or unintentionally not seen by the Front leaders who are trying to come to power by appeasing the minorities. George says many of the leaders who have said that there is love jihad, changes their positions within hours which shows the pressure of this organized force.
Just before the election, the SDPI leader says that they will rule Kerala in 2031 and India in 2047. It is not the leader of a secular party but the leader of a communal minority organization who claims to rule the Hindu-majority state of India. He said that what we need to understand from this is that the days of peace and tranquility in our country are not coming but the days of communal conflicts, riots and unrest.
What happened in Poonjar in the last election was the kind of publicity and covert challenges and attacks that I am not familiar with, including terrorist organizations, and the interference of financial sources, including from foreign countries. All the Kerala community knew during the election was the news of the violence against me at Thevarupara in Erattupetta. But in his Facebook post, George said the world was unaware of the attacks and threats against those who supported him in the 26 or so booths where jihadi movements, including the SDPI, have roots in the 179-booth Poonjar constituency.