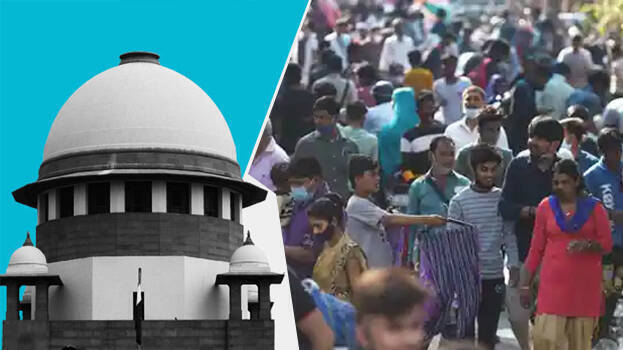 NEW DELHI: A petition has been filed in the Supreme Court seeking vaccination of all above the age of eighteen. The PIL was filed by advocate Reshmi Singh. A bench comprising Justice Ashok Bhushan, Justice R Subhash Reddy will consider the case on Monday.
The petition states that a number of experts, including the Indian Medical Association, have called for an increase in COVID vaccination. Experts have suggested that India should provide at least 10 million doses per day to address the situation.
Denial of vaccination to people between the ages of 18 and 45 is unilateral, discriminatory and irrational. The petitioner contends that this is a violation of Article 14 of the Constitution. It has been argued that such proposals would violate the right to life and health and lead to a violation of Article 21.
The COVID vaccine can help prevent the spread of the virus among people above 18 years of age. The vast majority of working people and those who interact with most people are of this age. Therefore, it is very likely that Covid will spread through those in this category, the petition said.