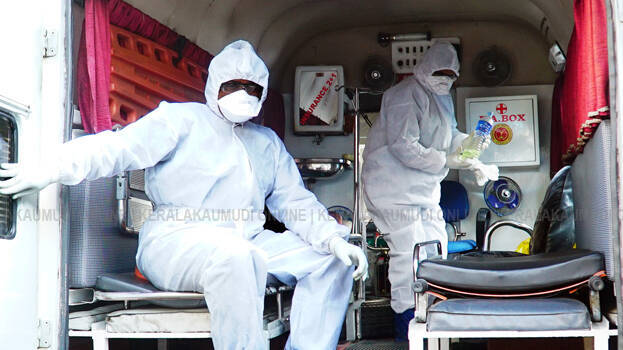 THIRUVANANTHAPURAM: The unprecedented hike in the number of covid patients in the ongoing second wave of the pandemic has raised concerns among the health workers. All the 80 ICU beds in Thiruvananthapuram medical college which were arranged for covid 19 patients have got filled. All 65 ventilators in the hospital have also been filled with patients in critical condition.
ICU facility has still not been put in place in the general hospital. Even in private hospitals, the number of patients in intensive care units has been witnessing an exponential rise. A similar situation is witnessed in the districts of Kottayam, Kozhikode and Ernakulam. If more beds need to be made available, then other non-covid treatment must be halted. Even surgeries might get postponed if the situation continues like this.
The health department has decided to conduct 2.5 lakh covid tests in two days in order to limit the per day cases to be reported in the state to less than 10,000 in the days to come. The government has decided to put in place more covid treatment facilities in the govt. hospitals in the state. Whereas directions have been given to local self-government institutions not to start more CFLTCs.
As of now, 1405 patients have been lodged in 2,714 ICUs in the state. Among them, 458 are covid patients and 947 are suffering from non-covid ailments. On the other hand, 162 covid patients and 215 non-covid patients are lodged in 1,423 ventilators, 1046 of them still remain unused. In private hospitals, covid patients are lodged only in 286 intensive care units out of the 6,213 ICUs and 59 pandemic patients are undergoing treatment in ventilators out of the total 1,579 ventilators available in private hospitals.
Present statistics show that five per cent of the total covid patients being admitted in hospitals per day require intensive care. Authorities of different hospitals in the state have asked the government to put in place more facilities for intensive care. At least 1,400 patients are being admitted to hospitals on a daily basis in hospitals, who require total bed rest, this situation has further aggravated the need for intensive care facilities.