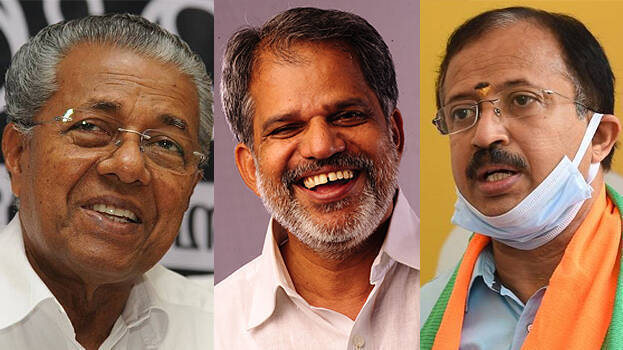 THIRUVANANTHAPURAM: CPM state secretary A Vijayaraghavan has lashed out at Union Minister V Muraleedharan. According to Vijayaraghavan, it is ridiculous that Muraleedharan, who is doing nothing for Kerala, is constantly making allegations against the LDF government and the Chief Minister. The Union Minister, who does not know the dignity of the position he was holding, is an insult to all Keralites, Vijayaraghavan said.
It has already been proven that Muraleedharan is abusing his ministerial post to protect his own interests and to go astray. Vijayaraghavan also alleged that much information released in connection with the gold smuggling case was evidence of Muraleedharan's dignity.

"The Chief Minister's actions in the fight against Covid has been lauded all over the country. Is Muraleedharan ready to reveal what he has done for Kerala as Union Minister? As the Minister of External Affairs, he did not move a finger to solve the problems faced by lakhs of expatriates. He is wandering in the state at the expense of the state government and insulting the people of Kerala," Vijayaraghavan said.