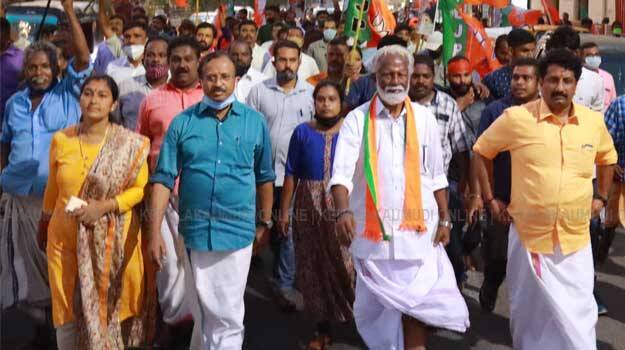 THIRUVANANTHAPURAM: The RSS has given the full charge of Nemom to Kummanam Rajashekaran. Whether he wins or loses, let him continue working in the constituency, the organization decided. Discussions on the development activities of Nemom related to it have started, clarified Kummanam.
A panel consisting of planning experts have already been formed. Talks were held with them. Development plans have been prepared. The RSS is of the stand that if Kummanam wins in Nemom, he will be able to gain strength in the state BJP and he need not be brought back to his old post as organisational pracharak.
Meantime, Kummanam has made it clear that he will not return to RSS duties as in the past. He added that the goal is not the victory or defeat of Nemom but the development of the constituency.