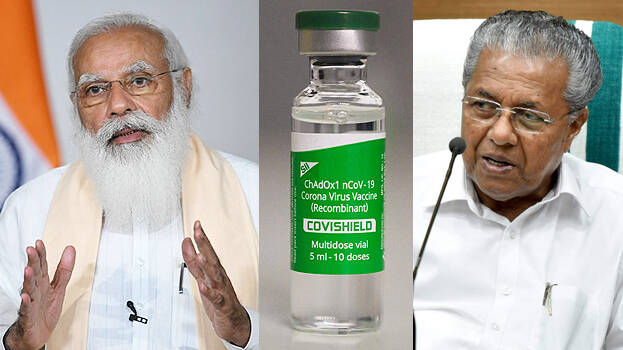 THIRUVANANTHAPURAM: Chief Minister Pinarayi Vijayan said that the new vaccine policy of the Central Government has adversely affected Kerala. He was speaking at the press meet convened this evening. "Do not push states to compete in the public market. The Centre should provide vaccines the state rightfully deserves and should immediately increase vaccine production", the CM said.
Could not achieve the target of vaccinating 2.5 lakh people a day, the CM said. "The Central Government is responsible for administering the vaccine. It has to be provided by the Central Government. That is what has now been informed to the Centre. There are the practical difficulties of the state, the difficulties the state is experiencing, the burden that the Covid fight has created so far, and the crisis of its own", the CM said.
Don't put an extra burden on the states on top of it. There is no political problem in informing the Center that it is not right", the CM said this in response to questions from the media. CM was responding to a media query about the remarks made by BJP leaders against the Chief Minister's earlier statement regarding vaccine.