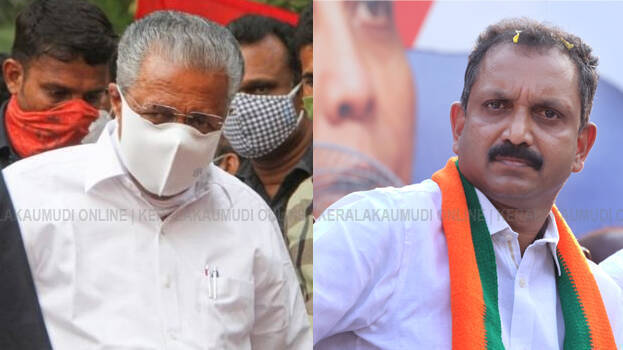 PATHANAMTHITTA: A major lapse has been noticed from the side of the government in managing the second wave of Covid-19, said BJP state chief K Surendran while talking to the media in Konni. Surendran also accused the chief minister for justifying things that no one in the world agrees with.
Facility for Covid patients are not available anywhere in the state. The health department is not paying enough attention to prevent the spread of the disease. The chief minister himself has violated Covid protocol and then justifies it.
The state government is spreading canards against the central government. The state governments should also take the initiative to buy vaccine. The state government is of the stand that the centre should give everything for them to distribute here. They then announce that it is distributed for free. It is not clear what procedure it is, said Surendran.