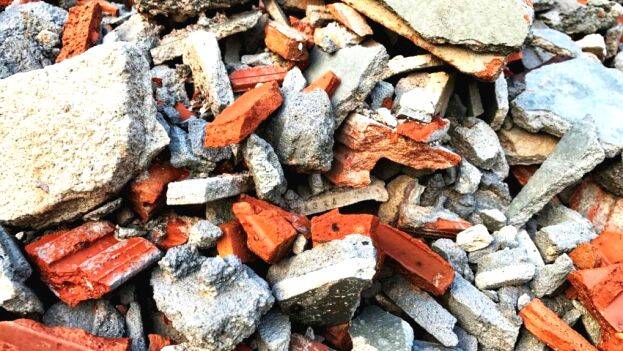 Local self-government bodies are coming forward to provide relief to those who are worried about what to do with the rubble of demolished buildings. The government has decided that it is the responsibility of the local bodies to collect such solid waste. There is also a requirement that a portion of the building waste, which is now almost wasted, should be used by the government for its own construction activities. Building debris can be used for road construction, approach roads and railway construction. However, it would be a great blessing if there is a system in place to remove and reuse the debris left over from new construction.
The collection and treatment of all types of waste is one of the biggest environmental problems faced by the state. Despite the policy and the law, the villages and the cities are equally polluted. Waste disposal is the responsibility of the local bodies. But there are very few institutions that take care of it. The lives of the locals are being made miserable by the dumping of bio-waste. Tons of inorganic waste are dumped daily from shops and establishments. If these wastes are collected and sorted, many of them can be reused. Construction waste is an item that does not fall into this category. Under the new policy, there is a huge potential for reuse of construction debris. Tons of waste are being dumped as the construction sector becomes more active. Work related to NH development is about to begin. Thousands of buildings have to be demolished. It would be a great benefit to be able to use at least part of these. Advanced systems will have to be put in place to collect, transport and store solid waste. Another positive factor is that a new field of employment will grow with this.
If the local bodies take the issue of waste management more seriously, it will be a good solution to the present problem. In many places, waste collection and treatment are just for namesake. Solid waste treatment seems to be included in the policy. The solid waste will be collected by the people in charge of the local government directly from the houses. For this, the households have to pay a fixed monthly fee. Even if the fee is waived, people will definitely accept it if they have a permanent arrangement for waste collection. There are many private companies operating in this field in Thiruvananthapuram city. The fee is also higher. It would be more appropriate for the local body to come up with a new system.
The issue of waste needs to be brought to the active attention of the newly elected local bodies and the forthcoming new government. Although it has been said for a long time, it is a shortcoming that a long-term impeccable waste collection and treatment system has not yet been set up.