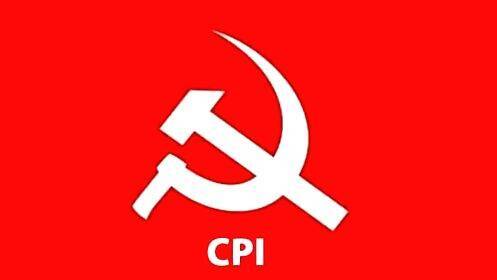 THIRUVANANTHAPURAM: The CPI state executive committee is of the view that the Left Front is assured of continued rule with more than 80 seats. At the beginning of the campaign, the Left Front had no strong rivals. However, the last two weeks have been tough. The LDF had to work hard. The LDF is expected to remain in power with eighty seats. If the situation is more favorable, it will increase to 80 seats.
The CPI, which contested in 25 seats, is expected to win 15-17 seats. Due to the tight competition in some constituencies, the party may end up winning only 13 seats. The executive committee felt that the party might lose sittings seats such as Thrissur, Muvattupuzha, Karunagapally, and Peermede constituencies. The competition was fierce in other constituencies such as Ollur, Nedumangad and Kodungallur. In Chathannur and Chadayamangalam, the party has hopes in the political votes of the Left Front. Although the UDF candidate in Kaypamangalam is popular, the Left enjoys the political upper hand in the constituency. The situation is the same in Nattika as well. Out of the CPI's three seats in the Malappuram district, the party is likely to win in Tirurangadi. The assessment is that the Left Front will maintain its dominance in the Malabar districts in general. However, the party might experience upsets in southern districts. It does not have much hope regarding its performance in Manjeri, Ernad, Paravur and Harippad constituencies.
According to the CPI state executive committee, the BJP might increase its vote share but will not win any seat in Kerala. In Nemom, V Sivankutty is likely to win.
The BJP may make gains in Nemom, Manjeshwar and Chathannoor constituencies. Recognizing this, the support of religious minorities is considered to be in favor of the Left. The deep-sea fishing deal controversy caused a stir in coastal areas towards the end of the campaigning days.
The arrival of Rahul, Priyanka, Modi and Amit Shah made great strides in the right-wing campaign towards the end. However, the UDF will have the upper hand over the BJP.
The review reports of the district components were presented at the meeting. The state executive committee did not receive the report from Idukki as the district secretary has tested positive for COVID-19. However, it is believed that the party has less chance in Peermede.