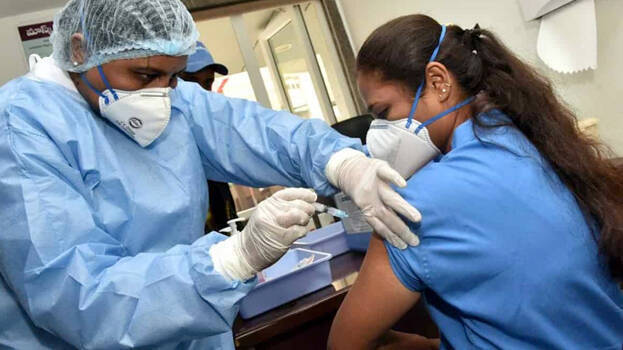 THIRUVANANTHAPURAM: A temporary solution to vaccine crisis in the state. The crisis was resolved with the arrival of 6.5 lakh doses of vaccine. This includes 5.5 lakh doses of Covichield vaccine and one lakh of Covaxin. Three lakh doses have been distributed in southern Kerala including worst hit Thiruvananthapuram.
Of the 188 vaccine centers in the capital city, 108 are currently operational. The state government is also in the process of procuring vaccine on its own. As the central government did not respond to the request for vaccine despite the failure of vaccination, Chief Minister Pinarayi Vijayan said in the press meet yesterday that they have decided to buy vaccines directly from the manufacturers for free vaccination.
'The state will be late to complete the vaccination if still waits for centre's reply. A big price has to be paid for it. If willing, the money spent on the vaccine can be reimbursed by the center later. Will try for it. The chief secretary, finance and health secretaries have been entrusted to decide how much vaccine, how, when and how much money needed. They have started discussions with the vaccine manufacturers. The number of people above the age of 45 to be vaccinated alone is 1.13 crore. 1, 1.65 crore people between the age of 18 and 45 should be vaccinated from May 1 onwards. The chief minister said that he had written a letter to the Centre with the figures but had not received a reply.