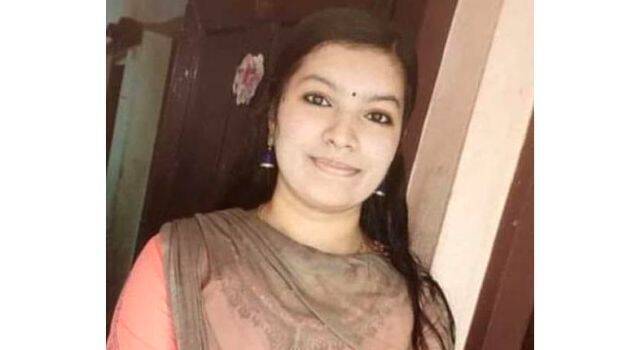 KASARGOD: It has been 6 days since 21-year-old Anjali went missing from her home at Pullur in Kasargod. However, the police have not been able to locate her so far. Anjali, who was about to get married on April 25, left home on the afternoon of the 19th. 'I'm going with my Ikka(husband). Our 'nikah' will take place on the next day and Ikka loves me so much,' read a letter which was obtained from Anjali's room.' Though a case was soon registered on the complaint of Anjali's father Sreedharan, the Ambalathara police haven't made any breakthroughs in the case.
Despite enquiring with Anjali's friends, her relatives haven't obtained any clue about her boyfriend or her current location. While relatives alleged that Anjali was abducted by love jihad forces to convert her to Islam, police have not confirmed this. The girl was staying at home after graduating from a private college in Kanhangad.
On the day of her disappearance, Anjali left the house saying that she was going to Kanhangad. The cyber cell has found that her mobile was switched on till it reached Kolathur. After that, the mobile was switched off. Police say the investigation is progressing with the help of cyber police. Police have found an anti-depressant pill in the girl's room and a note to use it.
"If a Hindu girl goes with a Muslim young man, people will say that it is love jihad. However, we cannot confirm that it is love jihad or not till we obtain proof," said Ambalathara inspector Rajeevan Valiyavalappil.
Police have not been able to trace the identity of the person who is referred to as 'Ikka' in the letter. Police said that they can find him within three days with the help of a cyber cell.