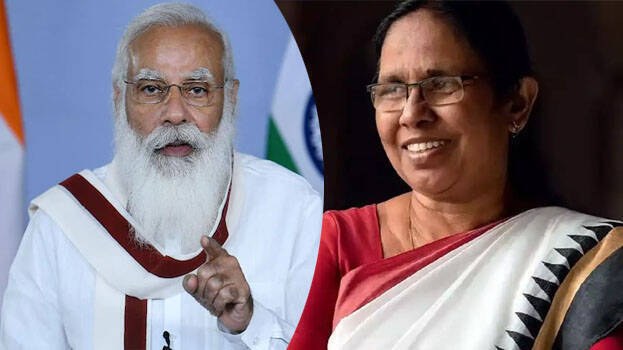 NEW DELHI: Afzal Shaikh is catching up on his sleep in his cluttered shop, 'All India Healthcare Medical Equipment', in Jogeshwari, a Mumbai suburb.
All around him are cylinders, concentrators, BiPAPs and ventilators. For over a fortnight now, Shaikh has hardly got more than two hours of sleep, his time awake spent coordinating medical equipment for Covid-19 patients. Sometimes he rushes out at midnight to fix an oxygen cylinder for a patient. Shaikh says he goes home just once every day — for sehri, since it's Ramzan month.
"For the last two days, I have been getting more space to sleep here. My entire stock is rented or sold. I am hardly getting oxygen supply, and the phone doesn't stop ringing. There is always someone crying for oxygen on the other side," he says.
The second wave of Covid-19 has exposed glaring gaps in the country's health infrastructure and the government's preparedness in dealing with a crisis that came with enough warning signs. Nowhere is that vacuum more evident than in hospitals across Delhi, Mumbai and other urban centres where people have been struggling for something as basic as medical oxygen. What is the reason for such a calamity to occur in our country? Who is responsible for this catastrophe?
The central govt has received warnings twice on the short supply of oxygen during the first wave of covid-19. A report published by a national media outlet said. The first warning was given by an expert panel appointed by the central government in connection with covid prevention activities. This happened on 2020 April 1st. The report of the expert panel said that the country might face a severe shortage of oxygen in the days to come.
The second warning was given by the parliamentary standing committee on health. The report of the committee came out on October 16. Union health secretary Rajesh Bhooshan has explained the benefits of using oxygen for the Covid 19 treatment. The report whihc was submitted before Rajya Sabha on 2020 November 21, said that the centre had asked NPPA to regulate the price of oxygen cylinders.
In October, while India was experiencing its first Covid peak, the government invited tenders for 150 pressure swing adsorption (PSA) oxygen plants — which are built into hospital premises, and thus reduce their dependence on cylinders — with a cumulative capacity of 80,500 litres per minute.
This January, the number of sanctioned facilities appeared to increase as the government said it had allocated Rs 201.58 crore for the setting up of 162 PSA plants across India. However, on 18 April, the Union Ministry of Health and Family Welfare announced that only 33 of these had been set up around the country.
Meanwhile, Kerala is the only state in the country that paid heed to such warnings. At present, Kerala has a production capacity of 204 tonnes per day of liquid oxygen. Inox Air products, a private sector company set up at Palakkad in 2019, produces 147 tonnes a day. The public sector Kerala Minerals and Metals Limited (KMML) set up a plant in September 2020, producing 7 tonnes per day. The Bharat Petroleum Corporation Limited plant produces 0.322 tonnes a day, while the Cochin Shipyard produces 5.45 tonnes a day. The 11 Air Separation Units (ASU) across the State produces 44 tonnes a day.
"Now, Kerala is using 79 tonnes daily, and supplying 74 tonnes to Tamil Nadu and 30 tonnes to Karnataka. As per the current situation, we are doing well. There is demand for more oxygen from the other States too. We certainly have the option to increase capacity, as plants are not currently running at 100%. The total oxygen requirements are expected to soar in the coming weeks. The Centre has now given Pressure Swing Adsorption systems for three Government Medical Colleges at Kottayam, Thrissur and Ernakulam. The systems are already installed and once this too starts working, we will be in a better position," says R.Venugopal, Deputy Chief Controller of Explosives, PESO, Nodal officer ( Medical Oxygen Monitoring) , Kerala & Lakshadweep