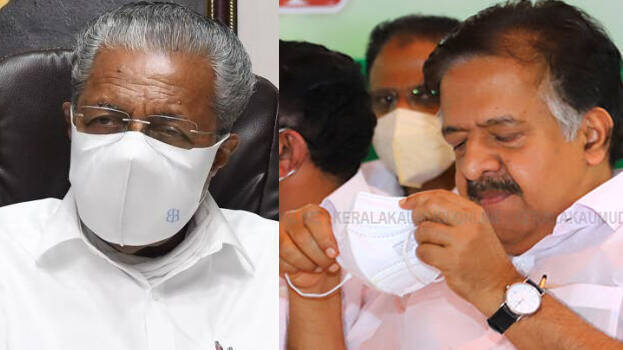 THIRUVANANTHAPURAM: The all-party meet has begun to discuss further strict implementation of the covid 19 regulations. A final decision on the curbs to be imposed on religious places of worship and regulations to be imposed on the vote-counting day will be taken during the all-party meet. The prominent political parties in the state have altogether rejected the need for lockdown and have demanded strict implementation of the covid 19 regulations. The meet of officials to be met under the leadership of the chief secretary to discuss buying vaccines from pharma firms will be also held today.
Within a week, more than 80,000 were tested positive for the pandemic. Even after imposing night curfew and weekend lockdown, the rapid spread of the pandemic is enhancing to further levels. The scarcity of vaccines and lapses in their distribution is still ongoing. The all-party meeting is being convened in this background.
The prominent political parties in the state have declared support for all measures being taken by the government, to reduce the super spread of the pandemic. But none of them are supporting a full lockdown. It will be also discussed whether lockdown is needed on the day of vote counting.
No political party has put forward the demand for lockdown during the vote counting day. Instead, most of the parties have supported stringent regulations to prevent crowd formation and rush. The government will only inform its stand on the appeal filed in high court demanding lockdown after the decision taken in the all-party meet. The measures to further fasten the vaccination process will be also discussed.
CPM and Congress hold the view that the centre must distribute the vaccines free of cost. Whereas BJP which alleged that the central policy on vaccines is being misinterpreted by the states, also said that those who can pay for vaccines must be allowed to do so.