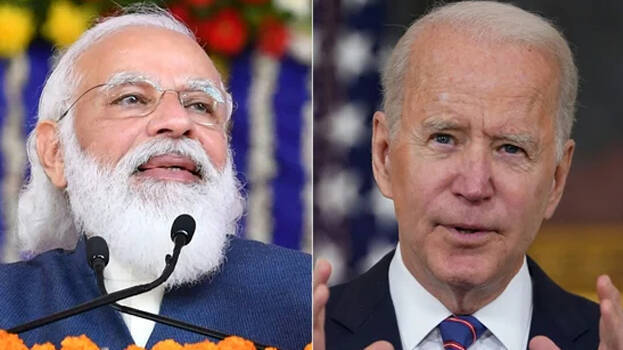 WASHINGTON: Moments after holding discussions with Prime Minister Narendra Modi, US President Joe Biden on Monday announced his full support to India in its fight against the COVID-19 pandemic. He asserted that India was there for the US in the time of need and hence, the US will be there for India.
Taking to his official Twitter handle, the US President confirmed, "Today, I spoke with Prime Minister Narendra Modi and pledged America's full support to provide emergency assistance and resources in the fight against COVID-19. India was there for us, and we will be there for them."
The White House also announced that it is in close contact with India regarding the assistance it requires to combat the deadly pandemic.
During a media briefing, White House spokesperson Jen Psaki said, "We have taken some significant steps over the last couple of days to address their (India) immediate needs and been in close touch with them at every level including PM and President communicating."
"I can assure, we are committed to getting them the assistance they need," she added.