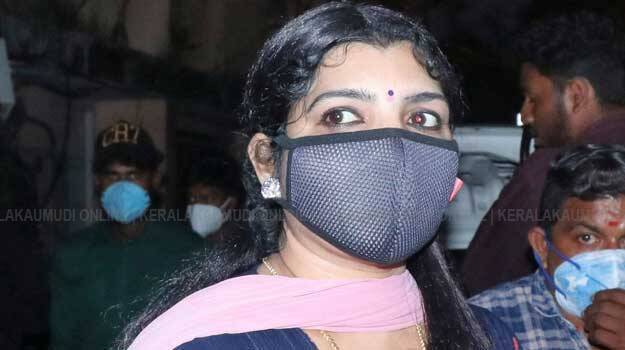 KOZHIKODE: The Kozhikode First Class Judicial Magistrate Court has awarded six years of imprisonment to Saritha S Nair in the solar fraud case. She also has to pay a fine of Rs 40,000. She was charged for fraud, impersonation and cheating.

The case is that she cheated money after promising to install solar panels. The case was registered by Kozhikode Kasaba police. Abdul Majeed, an industrialist in Kozhikode, in his complaint alleged that she grabbed an amount of Rs 42 lakh. The verdict in the case was scheduled to pronounce last month. However, she failed to appear in the court. She is the second accused in the case.

The Kozhikode Kasaba police arrested Saritha from Thiruvananthapuram last week. There are warrants against her in Alappuzha, Pathanamthitta and Kozhikode courts in the solar scam case. The prosecution demanded life imprisonment for Saritha. However, she pleaded innocent. First accused Biju Radhakrishnan did not appear in the court. Third accused Manimon has been acquitted. He said the court was convinced that he was innocent.

She has been imprisoned for cheating Abdul Majeed for an amount of Rs 42.70 lakh after promising to install solar panels in his house and office. Though the verdict of this case was expected on March 26, the court was adjourning it in the absence of the accused at the final hearing. As she failed to appear constantly, the Kasaba police arrested her as per court's arrest warrant.

She also promised franchises in Kozhikode, Kannur, Malappuram and Wayanad. Also promised franchises in windmill farm companies and grabbed money in the name of it.