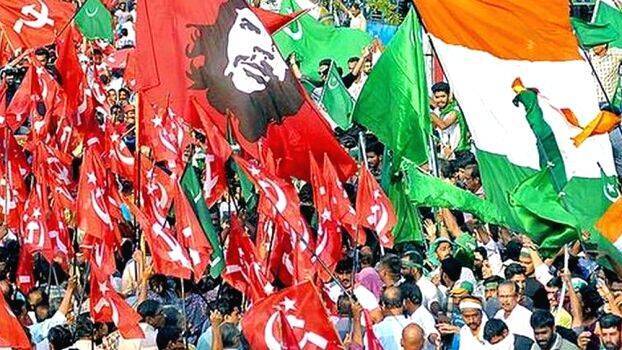 The role of elections in the spread of Covid in the country should not be overlooked. The Madras High Court on Tuesday ruled that the Election Commission and its officials were responsible for the second wave of Covid. Last week, the Calcutta High Court also slammed the irresponsible attitude of the Election Commission. The court's criticism was based on the Bengal Assembly elections, which were 'stretched out' in eight phases. During the Covid period, the Election Commission had made elections a 'Mamangam'. In Bengal, which began in late February, the seventh phase of polling has just ended. The final stage is scheduled for Thursday. With this, it will become the longest election in the country. The Calcutta High Court has said that the prolonged electoral process is the main reason for the current spread of Covid in Bengal as well. The election rallies, which were attended by lakhs of people, were led by high-ranking officials including the Prime Minister and Home Minister. Experts say the true extent of the disease remains to be seen.
Everyone should learn from the observation of the High Courts that the Election Commission alone is responsible for prolonging the Assembly elections in five states without any criteria and spreading the disease to so many people. When power is exercised vigorously, prudently and with a sense of justice, society gets the benefits of it. The vast powers conferred on the Election Commission by the Constitution are not to be exercised at will. Elections, which were to be held in the shortest possible time during the epidemic, were extended to the maximum time.
Voting was done in an orderly and efficient manner when T N Seshan was the Election Commissioner. The facilities have increased a lot since then. Yet how long will it take for the five state elections to get completed?
The Madras High Court has blamed the Election Commission alone for allowing campaigns by political parties in defiance of Covid norms, which could lead to the spread of Covid. The election came at a time when Covid was almost at a standstill in Tamil Nadu. The spread of Covid was once again on the rise as the people broke all the Covid rules and was in a pre-electoral euphoria.
The Madras High Court has even said that a case of murder should be registered against the Election Commission for unkindly leaving the people to become sick. In any case, in the light of the adverse references of the courts, the Election Commission on Tuesday ordered that no celebrations be held anywhere on the counting day.
At least that much is a big relief!