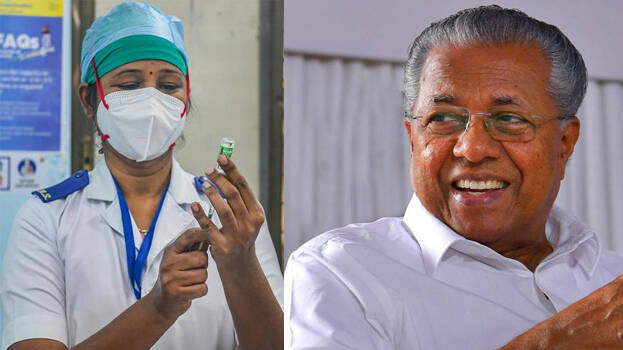 THIRUVANANTHAPURAM: The state government has decided to buy one core doses of Covid vaccine. The government will buy 70 lakh Covishield and 30 lakh Covaxin. A decision was taken in the cabinet meet convened here today.
Despite repeated requests to Centre for more vaccines, the state has stepped up its efforts to procure vaccine on its own. It is hinted that Serum Institute and Bharat Biotech have assured the government to supply ten lakh dose vaccine in May itself. Along with that, the government will budge pressure on centre for more free vaccines.
Although the spread of Covid is severe, the cabinet decided not to impose a lockdown now. Presently there is a mini lockdown on weekends. In addition, there are night curfews every day and shops will be closed by evening. The cabinet today agreed that the possibility of a statewide lockdown should be considered only after assessing the effectiveness of the existing strict restrictions.

The government has also agreed to allow district collectors to implement local lockdowns in areas where the disease is rampant. With this, it is almost certain that there will be no more restrictions in the state till the election results on May 2. Kerala is of the stand that the central directive of lockdown should not be implemented for the time being in districts with test positivity rates above 15 per cent. The next government will decide on the lockdown.