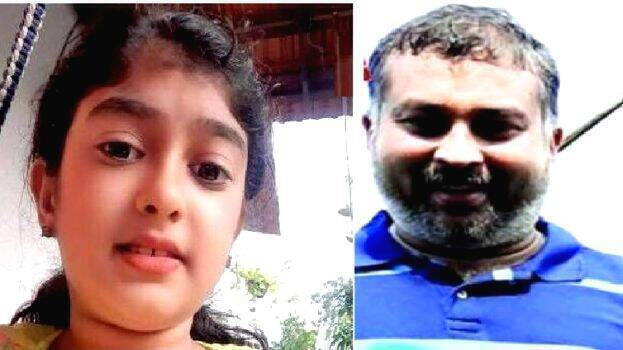 KAKKANAD: The police yesterday questioned Sanu Mohan, father of Vaiga and his wife for nearly nine hours. The two were interrogated by a team led by Thrikkakkara assistant commissioner R Sreekumar. His wife Remya burst into tears several times during interrogation after hearing the revelations of her husband. Sanu Mohan was emotionless. She told police that she did not know anything about her husband's money dealings.
He also revealed the things that happened before the murder. He told police that he bought alfam and coco cola for Vaiga from Aroor while leaving his relative's house in Alappuzha and was coming to their flat in Kangarapady. The police suspect that he may have mixed alcohol in the cola and that is why a trace of it was found in Vaiga's blood. However, he said that he did not give her alcohol.
"Vaiga did not oppose when I told her let us die. The question she asked was what will Amma do. She was made to sit in the sofa and then draped her using a lungi. She jumped when she got suffocated. I used force and made her sit in the sofa and after ten minutes, she lost her life,' he said.