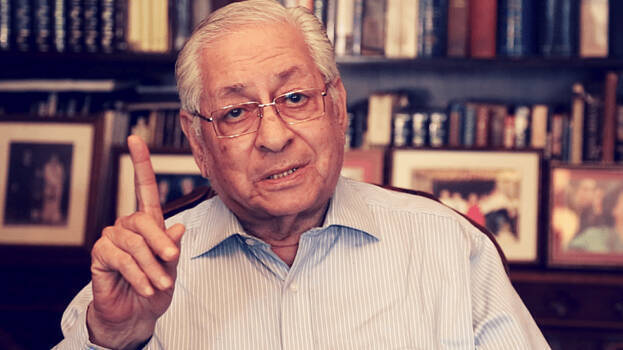 NEW DELHI: Former Attorney General and Constitutional law expert Soli Sorabjee passed away on Friday morning after getting infected with COVID-19, family sources said.
The 91-year-old had served as the Attorney General for India from 1989-90 and then from 1998-2004.
He was admitted to a private hospital in South Delhi after getting infected with COVID-19.
The Supreme Court paid homage to the former attorney general. A bench of Chief Justice N V Ramana and Justices Surya Kant and AS Bopanna, just before the start of the day's court proceedings via video conference, said, "It a very sad news that human rights fighter Soli has passed away this morning. We pray for the gentle soul."
Soli started his career in 1953 at the Bombay High Court. He was famously assisting Nani Palkhivala, another Parsi courtroom genius in the landmark Keshavananda Bharati case who argued against the government. In 1971, Soli was designated a senior advocate. In 2002, he was awarded the Padma Vibhushan, the second-highest civilian honour in the country.

Sorabjee is survived by his wife Zena Sorabjee and three children. His daughter Zia Mody, who is the only one to take up the legal profession among his three children, is the founding partner of AZB & Partners--one of India's leading corporate law firms.