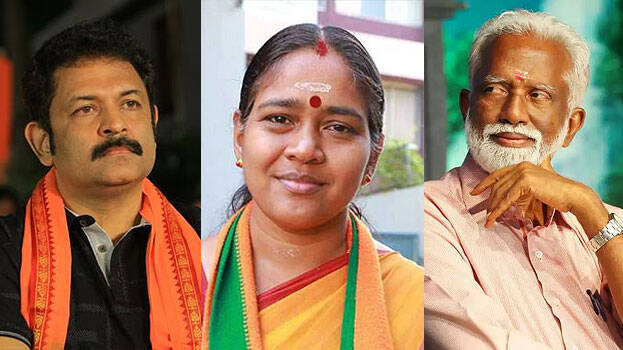 According to a post-poll survey of a leading news channel, the Nemom constituency in Thiruvananthapuram, where the BJP registered their first-ever victory in the Kerala Assembly election, will witness fierce competition. The channel survey says that K Muraleedharan will win the seat. The survey also predicts that LDF candidate V Sivankutty will be relegated to third position in the constituency.
The BJP won the upper hand in Nemom in the last Lok Sabha and local body elections. Meanwhile, in the Kazhakoottam constituency, the contest is between Sobha Surendran and Minister Kadakampally Surendran. According to the channel survey, Kadakampally Surendran will win in the constituency.
He has a slight upper hand. SS Lal of the UDF will come in third position here. In the Thiruvananthapuram constituency, the channel predicts that VS Sivakumar will win again.
Antony Raju of the LDF will come second and Krishnakumar of the NDA in third position. According to the channel, Minister J Mercykutty Amma will lose in Kundara in Kollam district. According to the channel survey, UDF's PC Vishnunath will win here. Meanwhile, when Mukesh wins the Kollam constituency again, Bindu Krishna of the UDF is predicted to come second here.